Bird Watching Resources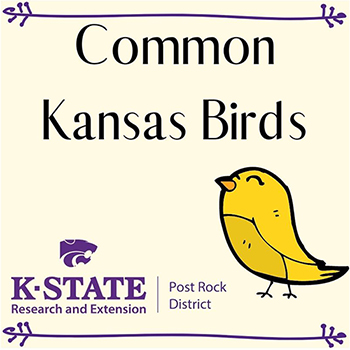 Feeding backyard birds is a fun hobby and a great way to enjoy nature. Birds benefit from food all year long, but especially in winter. Water and food can be scarce during the cold months. The type of birds you attract will depend on the type of feed you put out, the type of feeder you use, and the location of the feeder. If you provide food, water, and shelter, you will likely see many varieties of birds in your backyard.
Common Kansas Birds
K-State Extension has a variety of resources on how to feed birds, attract them to your landscape, and identify them.
Backyard Bird Resources
Homemade Birdseed Wreath Fun Recipe Video Tutorial with Cassie Thiessen