Simply Produce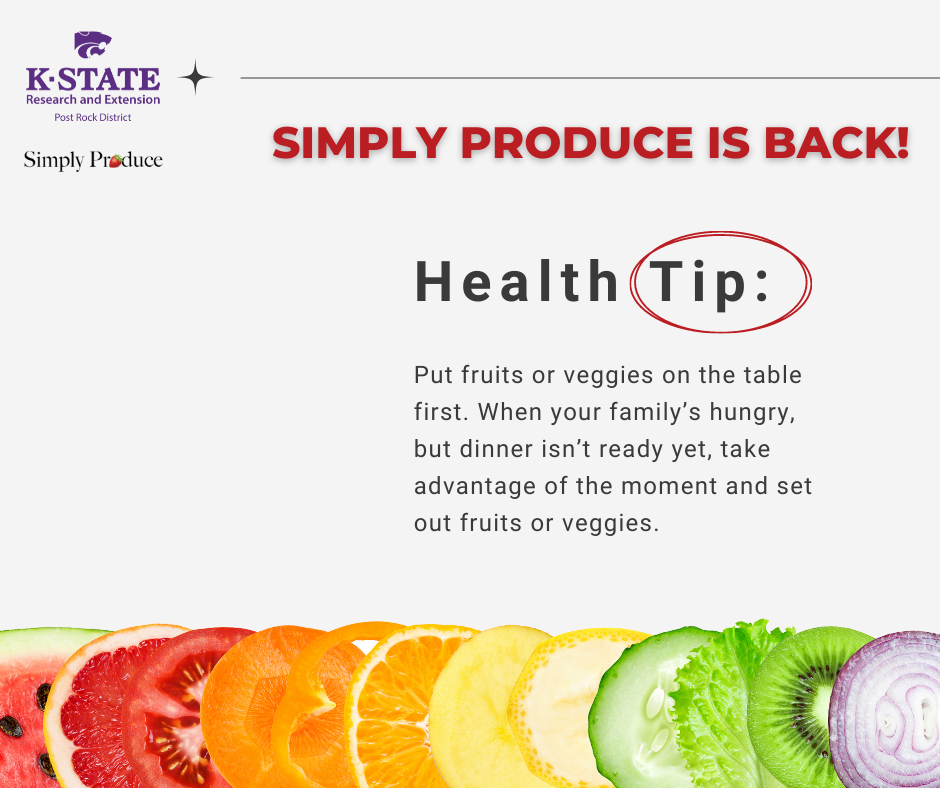 The Simply Produce program is a real help as food costs go up. You can get fresh and healthy fruits and vegetables at a lower cost with Simply Produce. Contact us for more information.

Have You Heard About Simply Produce?
It is a produce bundle program that occurs monthly in Mankato, Osborne, and Smith Center. This program is a partnership between Post Rock Extension District and local grocery stores (Kier's Thriftway in Mankato, Girard's IGA in Osborne, and Gene's Heartland Foods in Smith Center).
The Simply Produce program offers customers a "bundle" of produce for $15 plus tax at the grocery store register and must be paid for at the time of ordering. Ordering is available one week per month, with produce distribution day being within a week following when the ordering timeline ends.
Produce bundles contain a variety of high quality, fresh fruits and vegetables (it is not outdated or otherwise discounted for quality issues). Produce in the bundle may vary slightly from what is typically available on the shelves in the produce department. Bundle contents will be different from month to month.
In addition, customers will receive a recipe highlighting basket items, as well as educational materials on food storage and produce handling.
Produce is picked up about a week after the order window closes, during the noon hour. Customers receive a reminder phone call with time and pick up location. In the event a customer is unable to pick up their produce during the distribution window, they may have someone else do so for them but must notify the store about the change.
Simply Produce is able to make produce available at a lower price through wholesale ordering and is done as a way of supporting the local community and bolstering the regional food system.
Enjoying Simply Produce