Simply Produce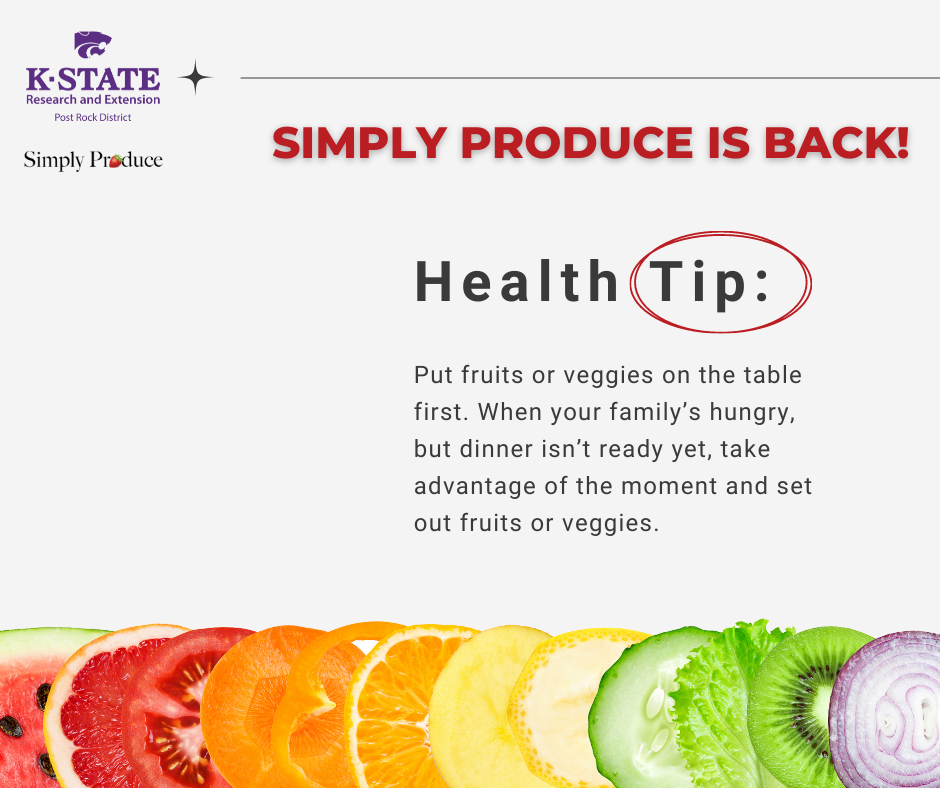 The Simply Produce program is a real help as food costs go up. You can get fresh and healthy fruits and vegetables at a lower cost with Simply Produce. Contact us for more information.

Simply Produce Ordering and Distribution Schedules
Find out how to receive your Simply Produce Basket by contacting your local Post Rock Extension District office.
Enjoying Simply Produce