Kansas Senior Farmers Market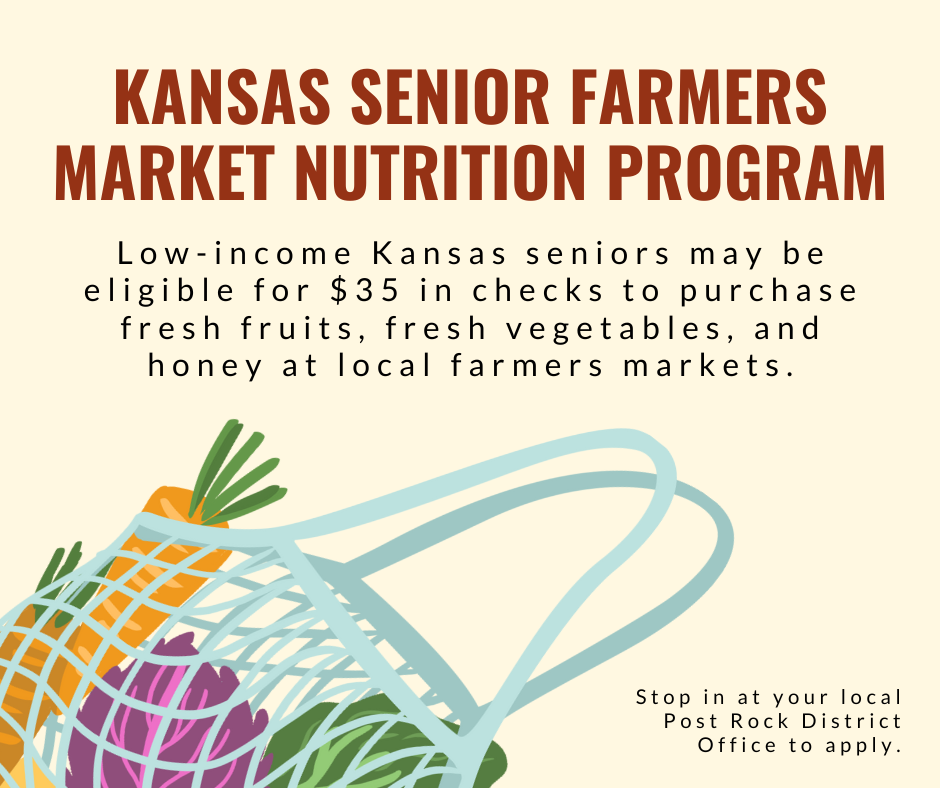 To be eligible to receive KSFMNP checks, the following criteria must be met:
1. Age: A senior must be 60 years old or older, or at least 55 years old and a member of an Indian Tribal Organization, on the day the money is issued.
2. Income level: A senior's annual gross household income (before taxes are withheld) must be at or below 185% of the federal poverty level. For example, a household of one must have an annual gross income at or below $25,142 or a monthly gross income at or below $2,096.
Applications for the Kansas Senior Farmers Market Nutrition Program are available at any Post Rock Extension District office.