Newspaper Column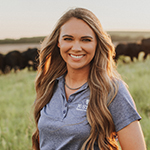 Blaire Todd
Post Rock Extension District
Livestock Production Agent
785-738-3597
Current Articles
Supplementation Considerations During Drought
During a drought situation, non-traditional grazing opportunities often present themselves. The high price of forages often makes baling look attractive. However, in almost every situation, grazing forages presents a lower cost alternative to haying.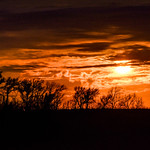 A Kansas State University veterinarian is urging cattle producers to beef up their plans for managing heat stress in their herds, a challenge that costs the U.S. cattle industry up to $370 million in losses each year.
Monitor Ponds for Blue-green Algae
Blue-green algae blooms are green and float at or just below the surface of the water. The appearance almost looks like paint in the water.