Sandra's Radio Program
Listen to Latest Program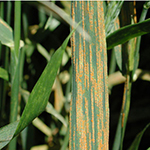 Leaf and Stripe Rust are some of the most important concerns in the State.
American Agriculture is the backbone of our nations economy and we express our appreciation for all that contribute to the United States Agriculture Industry.
Producers are now making some tough decisions on exactly what nutrients need to be applied to their wheat crop.